We calculate the Salāh times of the world.
Salāh Times for 206 Countries, 5000 Cities
Fazilet Calendar continues to be a life guide for millions of Muslims across the globe.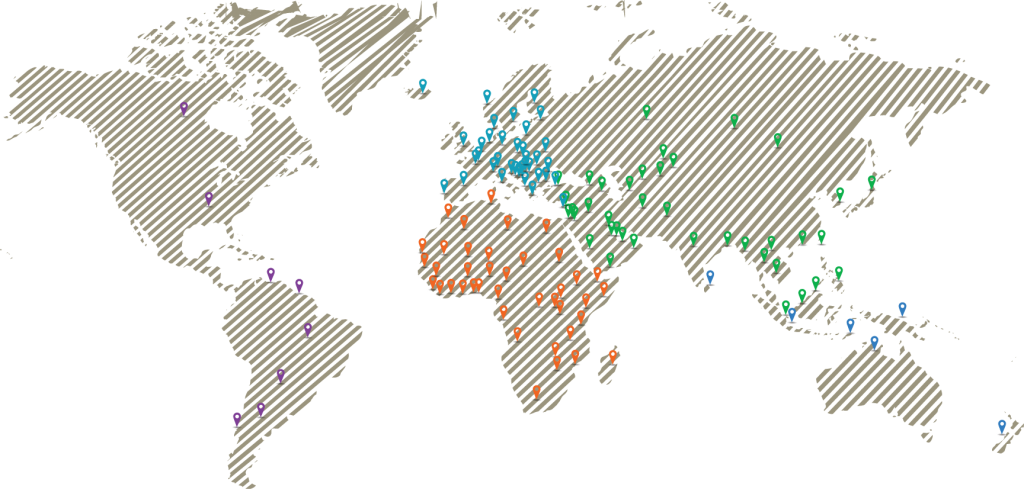 Times Shown Automatically According to Location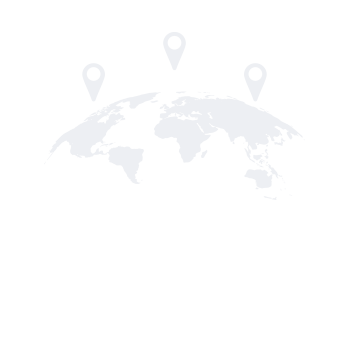 Ability to Set Alarms for Each Salāh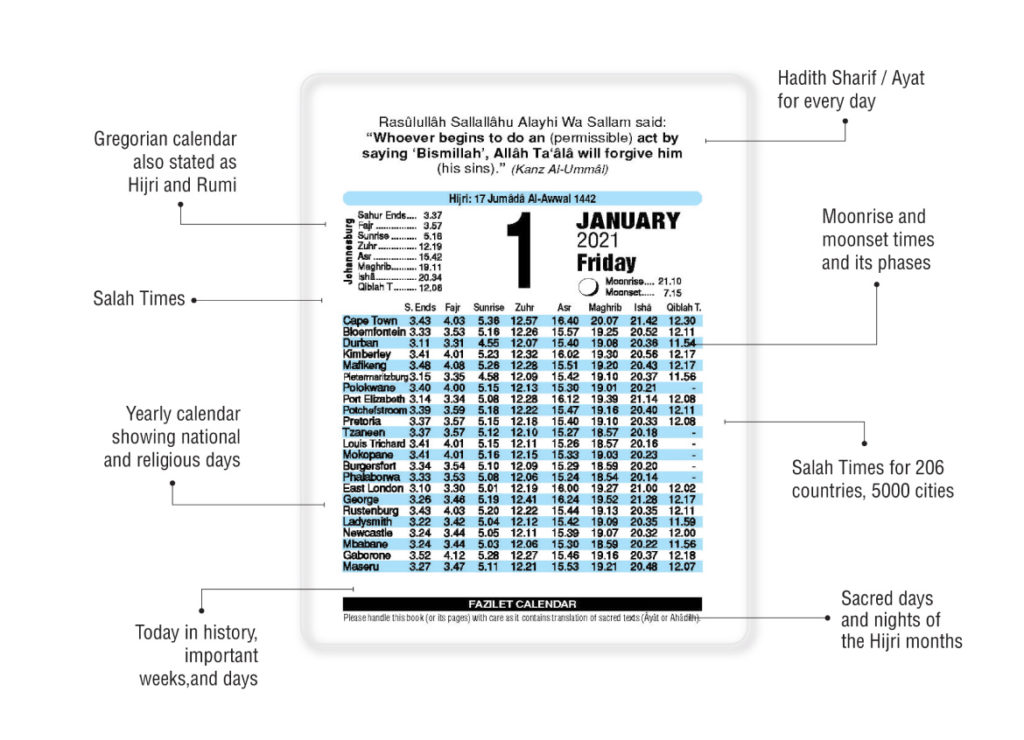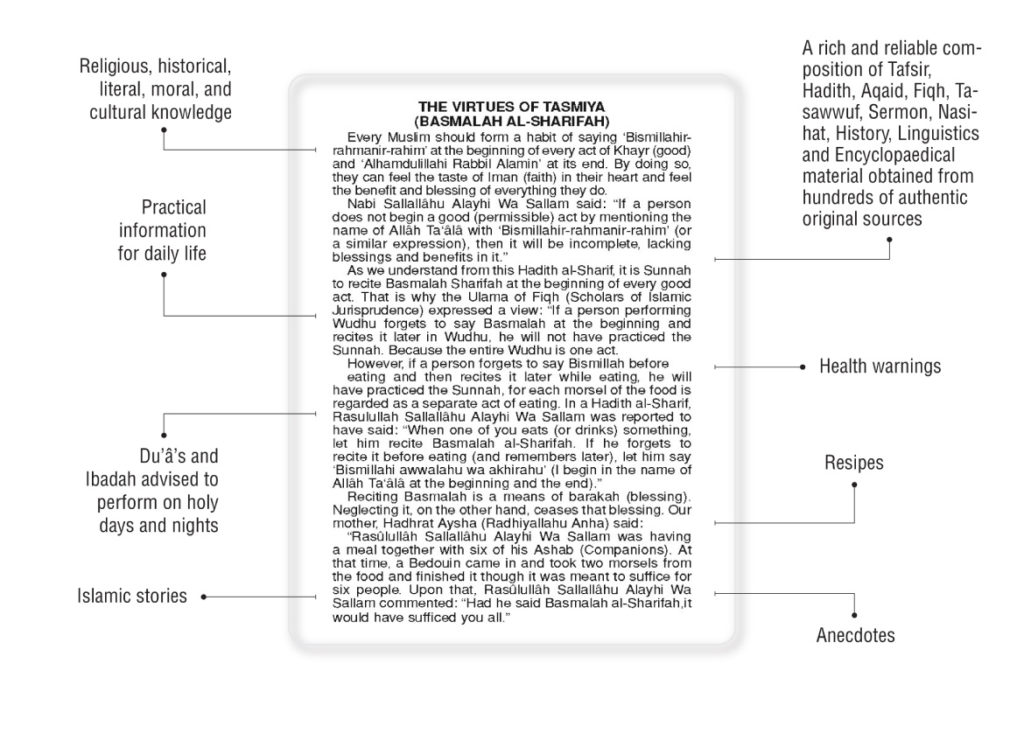 Fazilet Calendar Desktop App
With the Fazilet Calendar, you can easily access Salāh times and very precious and unique information on the back pages that have been prepared in line with Ahl Sunnah principles.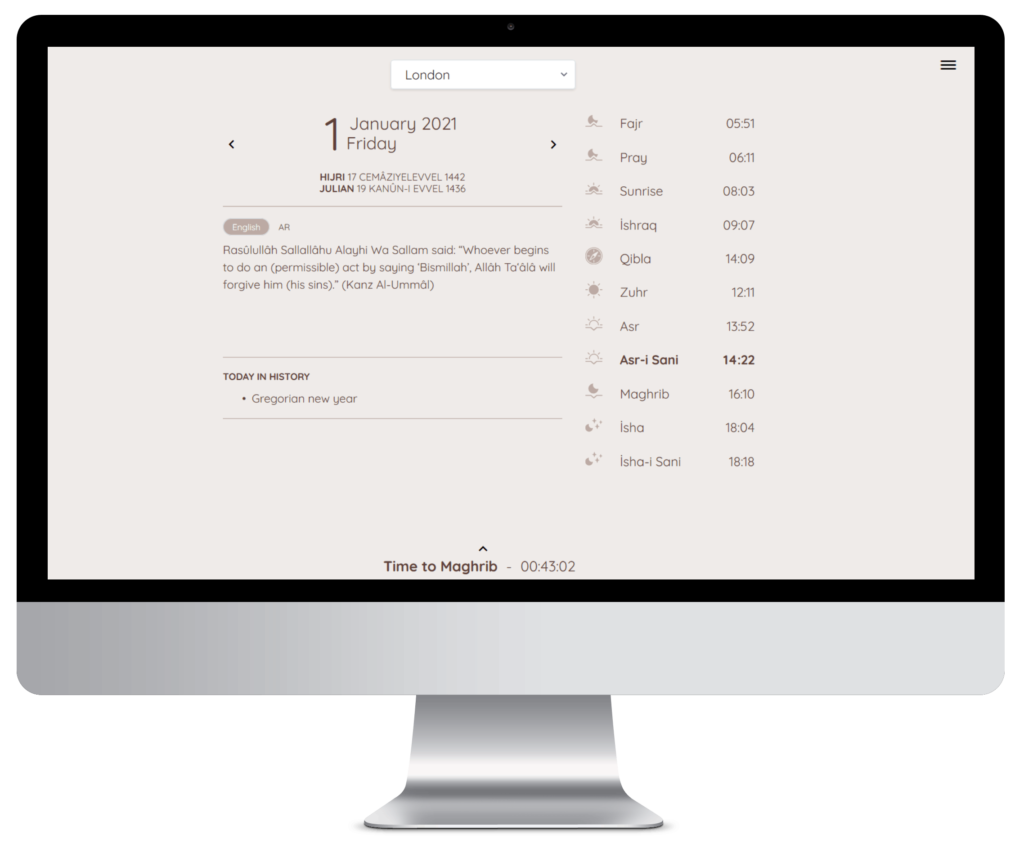 Contact Us
You can share your requests, comments and suggestions with us.